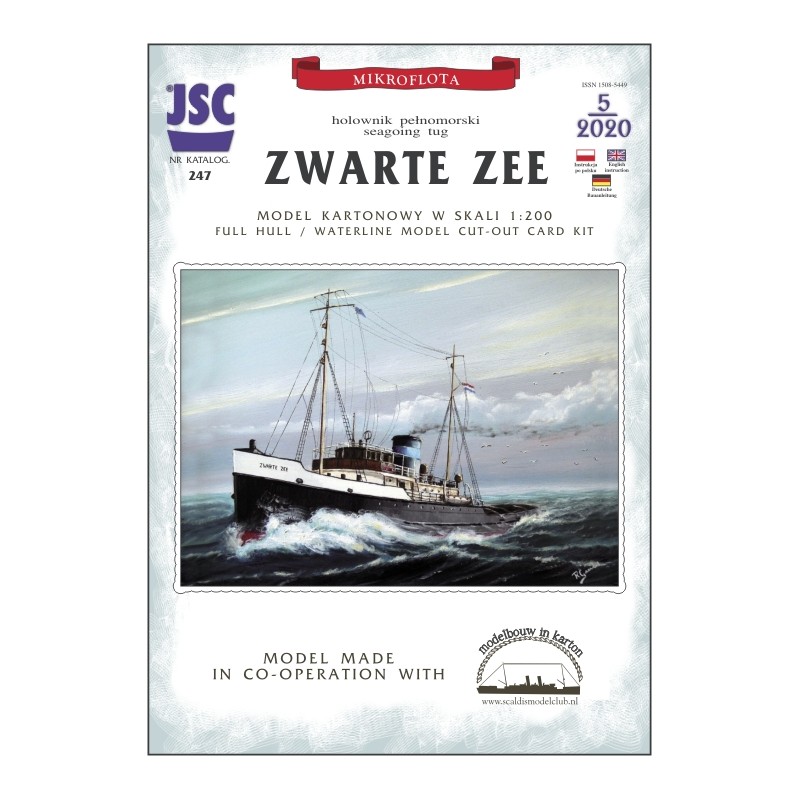  
Dutch seagoing tug ZWARTE ZEE (JSC 247)
paper model
scale 1:200

Built in 1933. She was the world's most powerful tug until 1957. Model can be built with underwater part or as waterline.
Cat. no.: JSC 247
Scale: 1:200
Sheets: 5 x A4
State: 1948
Length: 317 mm (12.5 in.)
Parts: 503
Difficulty:


Set up instruction:



You might also like
scale 1:200
railings, anchor chains, doors, ladders, tent supports, shrouds etc.
scale 1:200
decks planking lasercut in 0,4 mm veneer