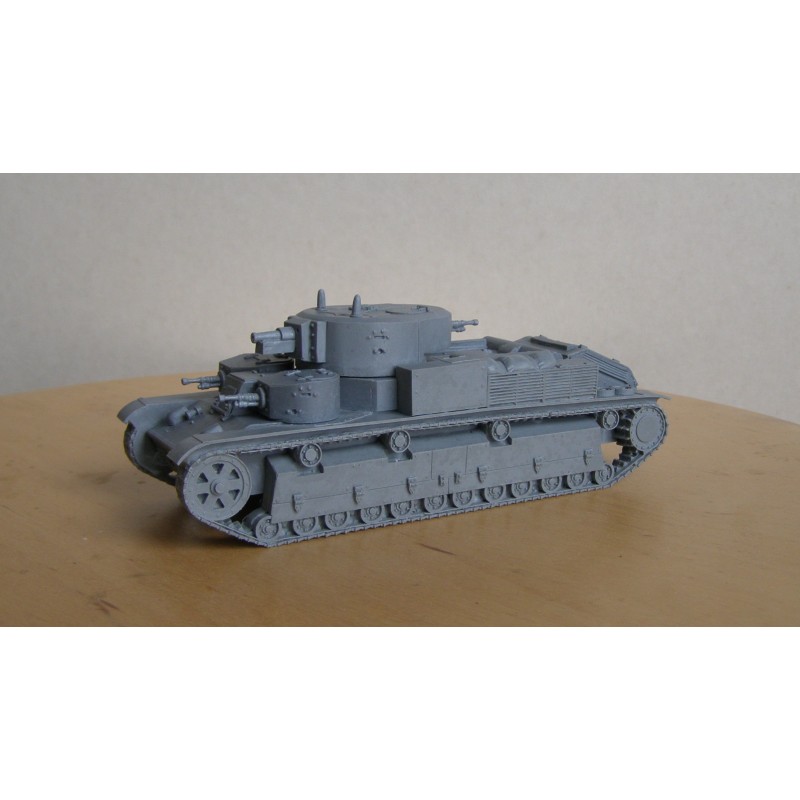  
T-28 medium tank
1:56 (28mm)
Soviet T-28 medium tank
1:56 (28mm)
Soviet T-28 medium tank

T-28 tank mount a powerful 76mm howitzer in its main turret and two mashineguns in seperate, smaller turrets. It was used from 1933 to 1944. Some of the tank also fell into Finnish hands during the winter war.
The model is cast from high quality resin and is equipped with magnets, to connect the small turrets to the hull. All three turrets can be rotated.
Model requires some assembly. Model is unpainted.
Numer katalogowy (Cat. no.): JSC 2801