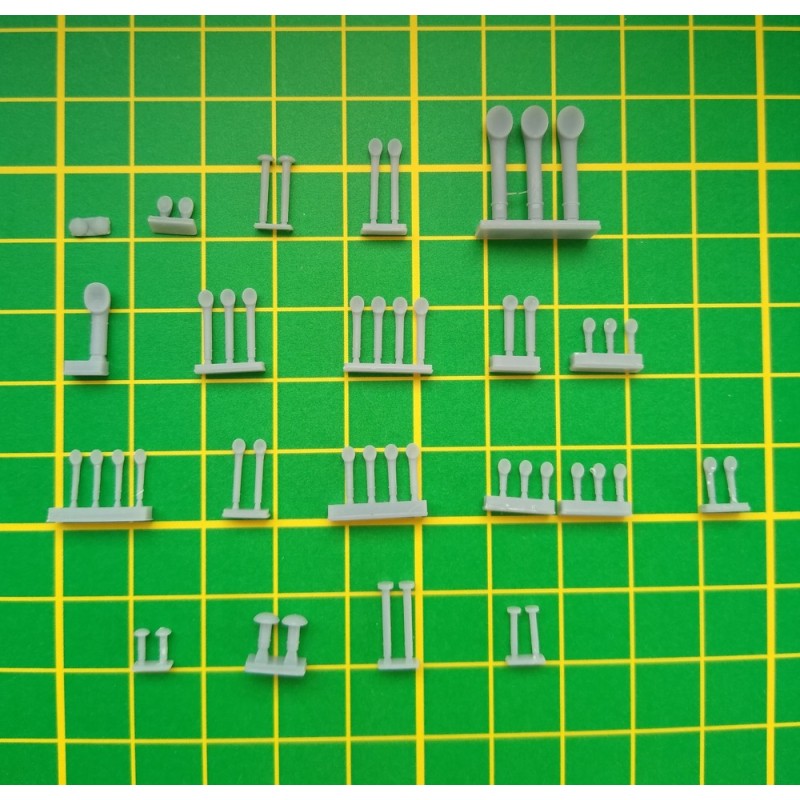  
resin ventilator cowls for ATLANTIS (grey) (JSC 402a-D(s))
scale 1:400
46 ventilator cowls made out of grey resin. The cowls might need some minor cleaning and have to be painted. This set is recommended for Kriegsmarine depot ship disguise version.


Cat. no.: JSC 402a-D
Scale: 1:400
Parts: 46

How to use resin parts for paper models - check out a tutorial on our Youtube channel.