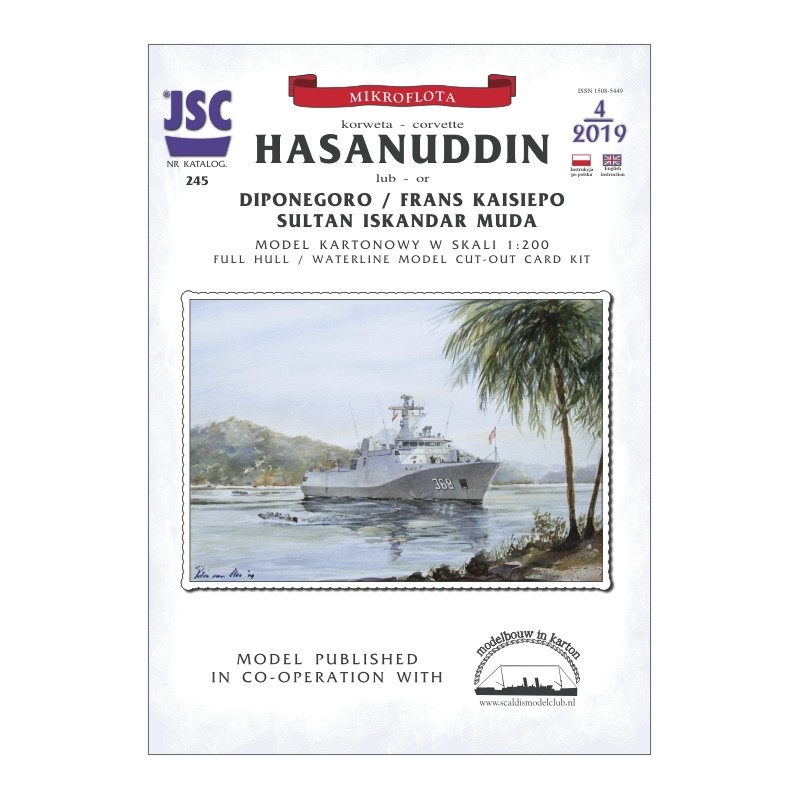  
Indonesian corvette HASANUDDIN (JSC 245)
paper model
scale 1:200

Built in 2007. Model can be built with underwater body or as a waterline model.
Cat. no.: JSC 245
Scale: 1:200
Sheets: 10 x A4
State: 2007
Length: 454 mm (17.8 in.)
Parts: 358/551
Difficulty:


Set up instruction:


You might also like
scale 1:200
railings, net around helipad, doors, vent covers, ladders etc.