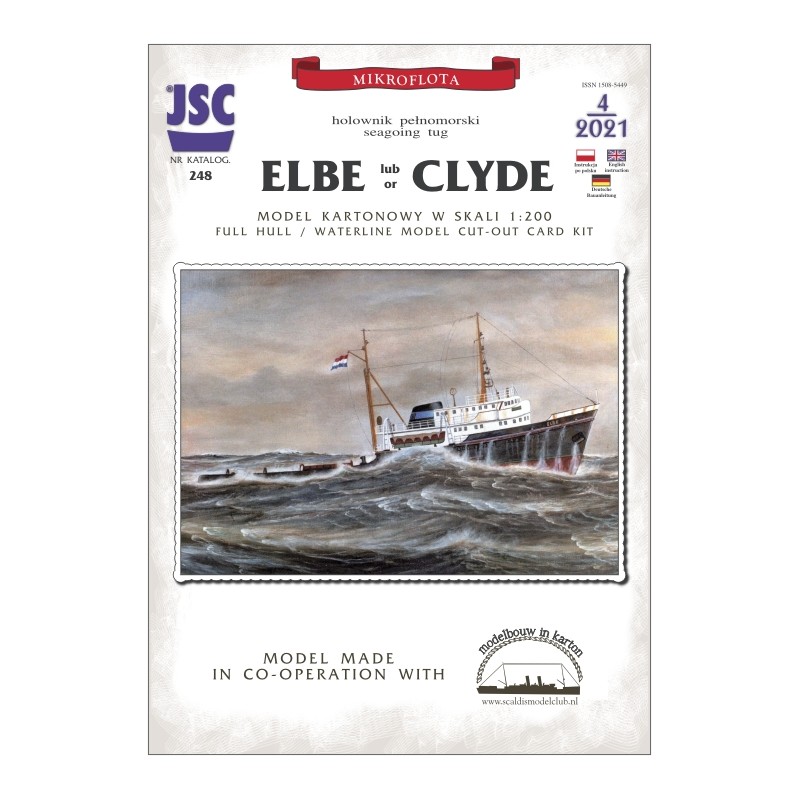  
Dutch seagoing tug ELBE or CLYDE (JSC 248)
paper model
scale 1:200

Built in 1959. She was the world's most powerful tug until 1963. She was a flag ship of Greenpeace in 1985-2002. Model can be built with underwater part or as waterline.
Cat. no.: JSC 248
Scale: 1:200
Sheets: 5 x A4
Length: 295 mm (11.6 in)
Parts: 298/418
Additional info: The model contains railings printed on a transparent film.
Difficulty:


Set up instruction:



You might also like
scale 1:200
decks planking lasercut in 0,4 mm veneer


scale 1:200
railings, ladders, davits, anchor chains etc.