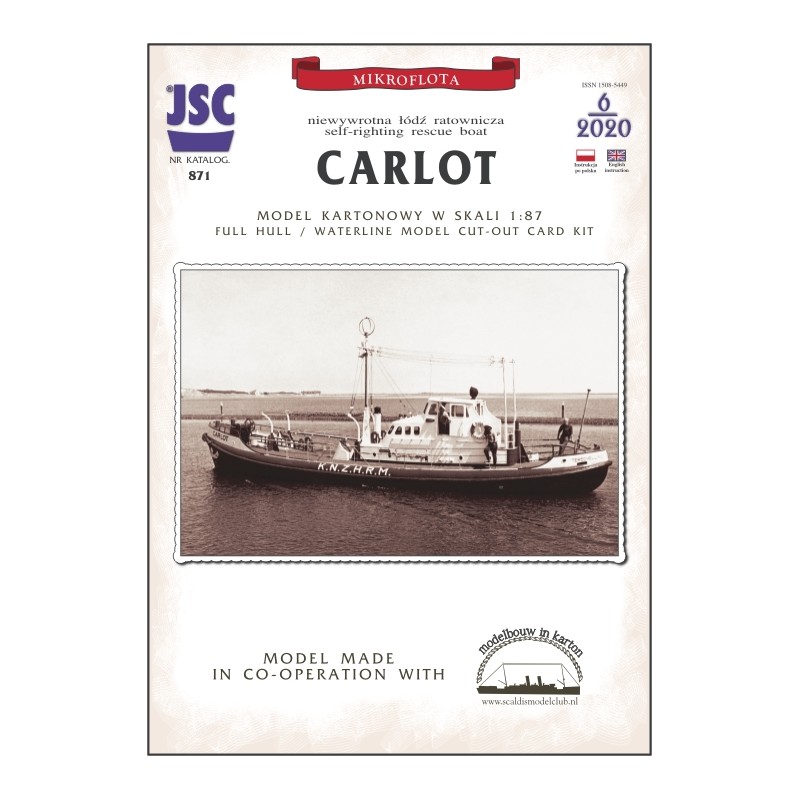  
Dutch self-righting rescue boat CARLOT (JSC 871)
paper model
scale 1:87

During her 39 years ong service, she saved almost 800 persons. Model can be built with underwater part or as waterline.
Cat. no.: JSC 871
Scale: 1:87
Sheets: 4 x A4
State: 1960-1976
Length: 234 mm (9.2 in.)
Parts: 210
Difficulty:


Set up instruction:


You might also like
scale 1:87
This set contains framework, railings, fenders, ventilators, manhole covers, aerial with net, etc.